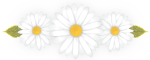 Frequently Asked Questions
---
---
How much does it cost?
We customise Clear Minded For Life® based on the size of your school or other ways you decide to use the program. When you contract with Clear Minded For Life® we cover this. The program is very economically priced. This program is designed and intended to bring wellbeing to all, while at the same time being financially practical.
How long does the program run?
Each program is 6 sessions – with one session per week over a six week period. There are options to extend a second term, which many principals do once they realise the benefits in their school.
What happens in the classroom?
The teacher remains with the class and everyone (who is able to) sits on the floor in a comfortable cross legged position. We commence with a simple focus technique using a triangle and continue with deep full body breathing learning to focus on one thing in our mind.
How long is the session?
The session runs for 15 to 30 minutes which is optimal across all age groups.
How do we arrange a program for our school?
Each program (time, day and classroom allocation) is agreed with the principal and is available any term of the year. Please contact us to arrange a program that suits your school size and curriculum.
Can we run a program with high school students?
If your high school is interested in the Clear Minded For Life® program we would be happy to discuss putting together a program for your students.
What programs do you run for pre-school, teen, parent, adult and pre-natal?
Pre-school:  Tailored for preparatory school (3-5 year olds) these 30 minute sessions incorporate drawing, movement, rest time and clear minded breathing techniques specially for younger children.
Primary School:  Our program started with primary children 4-12yrs and has blossomed from there.
Teens: This unique program is designed to relate to teens. It incorporates more detailed science of the brain than in the Primary School program and physics to engage children in why they would want to calm their mind for greater focus in school, life and preparation for what is ahead. Once again the techniques are simple and easy to remember.
Parents: Learn specific techniques for use in your home to bring greater peace and understanding to the whole family.
Adults: Our tailored adult program is run over a number of weeks and covers a range of techniques that can be utilized at any time to instill a sense of calm and focus in your day.
Integrated Body Movement: This unique physical body movement program is once again simple and yet profoundly impacts the mind and body. Suitable for children and adults, alike.
Pre-Natal: Pregnancy is a special time, the Clear Minded For Life® techniques are modified for relating between you and baby and activating this great connection between mother and child. This program is for both mother and father to be.
Can something so simple make such a difference?
The reason we know this works is not only the countless testimonials and recognition received from principals and school teachers it is also that the foundation of this program is based on the science of the brain. The brain is elastic and we know that every breath, every focused thought, every new limitless idea is all creating a greater experience and giving children the control over their mind they would like to have. No longer are they subject purely to the way the world is influencing them – whether this be family, friends, environment, weather, food or genetics. This gives children tools to make their lives more enjoyable and empowered.
How can I become a teacher of Clear Minded For Life®?
We are looking for great teachers. If you feel passionate about this program and are willing to learn as well as facilitate great learning with children please contact us.
What accreditation/qualifications do the Clear Minded For Life® teachers have?
All our teachers have been carefully selected for their skills and experience in working with children. They are all accredited and trained by Clear Minded For Life® and hold WWC checks and agree to the Code of Conduct for a Child Safe Organisation.
How are we funded?
We are currently seeking funding to assist the expansion of this wonderful program into the future. This will allow us to reach schools in more areas so all children can benefit.
Clear Minded For Life® is trading as CMFL
ABN: 28350125458
PO Box 318, Berowra Heights, NSW, Australia, 2082
Website Design & Construction
Blue Triangle Design